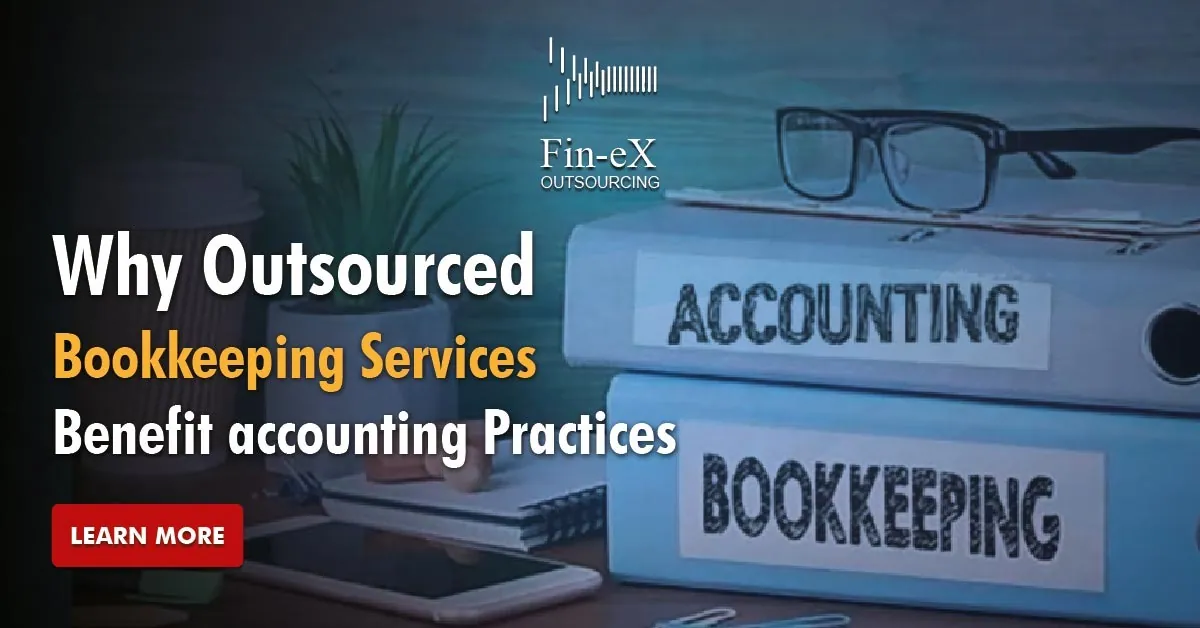 Why Outsourced Bookkeeping Services Benefit accounting Practices
If you're a business owner, you've likely contemplated the choice between maintaining an in-house bookkeeper or Outsourced Bookkeeping Services. Surprisingly, more than a third of businesses opt for outsourcing their accounting needs. The reason is clear: managing all accounting functions internally can be suboptimal both in terms of cost-effectiveness and productivity. Imagine a day free from bookkeeping responsibilities. This would allow you to allocate your time more efficiently, focusing on the growth of your business.
Bookkeeping plays an essential role in the operations of accounting firms. It involves the daily recording of your company's financial transactions into well-structured accounts. However, it's a laborious and time-consuming task that can be challenging to handle in-house. Therefore, it makes more sense to delegate your bookkeeping duties to a third-party provider.
What Advantages Does Outsourcing Bookkeeping Offer?
Outsourced Bookkeeping Services can lead to cost reductions and facilitates expansion. It is a great option for small-sized businesses, mid size businesses and large size businesses that are unable to afford bookkeeping in-house. Let's examine the advantages of outsourcing bookkeeping:
Saves Operating Costs
Outsourcing can help you save costs when hiring part-time or full-time bookkeepers. Bookkeepers in-house charge between £2300 – £3840 per month and £276 – £46080 annually. The only cost you pay is only for bookkeeping and for accounting service that you require when you outsource the task. This allows your business to save 40-60 percent on the total revenue.
The process of hiring an employee has more than just payroll services. Other expenses include training, insurance benefits, recruitment, and training. A person in your company will be required to dedicate time in training for the bookkeeper. There will be a need for someone to take care of sick leave and days for your bookkeeper. When the total cost of staff is determined, outsourcing bookkeeping is an option to save money.
2. Save Time and Reduces Paperwork
Reconciling and managing financial records can take a lot of time during tax the days. The piles of paperwork that you have to keep can be quite time-consuming. One benefit outsourcing bookkeeping is that you can save time at a lower cost.
If the burdensome task of bookkeeping outsourcing, you are able to concentrate on areas that need your focus. You'll be more free to enhance customer service, review processes, and improve overall efficiency.
3. Access a Cloud-Based Bookkeeping System
The top outsourcing firms operate with a totally online interface. This helps them reduce the time spent on processes and to manage their tasks efficiently. Since your entire operation is managed by a cloud-based system and you are able to access your information from any place.
Since it is based in the cloud, you, along with your bookkeeping company, can assess records at any given time. The collaboration ensures that your company will instantly record your income and expenses for the month. This gives you an overview of your financials and any new transactions.
4. Reduce Errors
Inaccurate bookkeeping or accounting services may be due to a variety of reasons. A bookkeeper with no experience is more likely to make mistakes. Even if you employ an experienced bookkeeper within your company and you allow them to have a few errors during the beginning. When the figures aren't correct, bookkeepers require to have a certain timeframe.
You already have a team of important know-how when you outsource your bookkeeping tasks. The team will make use of an automated bookkeeping program to monitor your financials and apply their knowledge to solve any problems.
5. Helps in Tax Seasons
A lot of companies have difficulty to ensure that their records are complete to prepare tax returns. Even those who have an accounting system frequently discover that it doesn't adhere to tax laws.
The bookkeeping firms that outsource their bookkeeping have tax specialists on staff to make sure the processes you use are tax-compliant. These firms guarantee that they will finish the bookkeeping task before tax season begins. Experts will assist you to complete tax returns efficiently and with accuracy.
6. Remove Unneeded Services
Businesses have different requirements for accounting at various times. They can increase, decrease or modify their services as they need to. Since these businesses change over time, it might be difficult to know the bookkeeping personnel needed.
Outsourcing bookkeeping makes it easier for you to remove or add services that aren't required. As your company grows it is possible to expand your services or remove services that aren't needed.
What's elements to look out for when outsource bookkeeping?
The outsourcing of the accounting functions to an established firm is the best choice. But, it can be beneficial to think about some things to make sure that the outsourcing company you choose is a good one for your business.
1.
Evaluate the Expertise of the Business Company
You could conduct a background investigation for the outsourcing company. It will be helpful if you could verify that the firm has the necessary amount of experience that it claims to have. Check out the portfolios of former clients and review the team composition to make a more accurate assessment.
These steps will help you to get a clear image of the outsourcing firm's competence. It is recommended that you select a company that has Association of Chartered Certified Accountants manage the employees.
2.
Keep a certain level of Transparency
level of Transparency during the process of outsourced bookkeeping is essential. It is not a good idea to allow any fraudulent or scam activity to harm your business. Owners should verify the method of communication with customers that is implemented at every firm.
If issues arise during the outsourced bookkeeping service duration, open communication should occur. It is not a good idea to find an outsourcing company that conceals details and doesn't communicate relevant information about work progress.
3.
Be sure to comply with Security Standards
Any privacy or data breach could be disastrous for your company. You should only select an outsourcing company that is in compliance with security requirements.